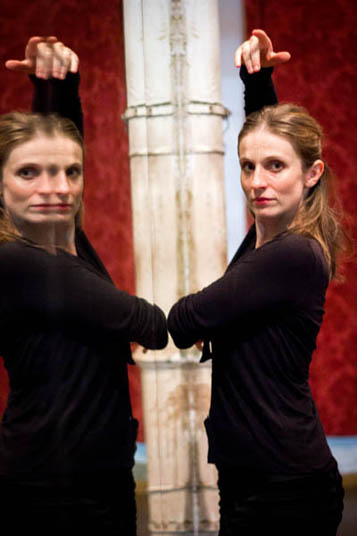 Eva Verbruggen was born in 1978 in Antwerp, Belgium.  At the age of 5, she began to take dance classes, later receiving classical ballet training over 10 years.
In 2002, she started at the Cristina Heeren Foundation in Seville, and after successfully finishing, having danced under such Flamenco greats as Manolo Soler, Milagros Menjíbar and Rafael Campallo, she entered the Flamenco Abierto dance school, where she continues to study with such noted dancers as Marta Arias and Rosario Toledo and to be inspired by her maestro, Andrés Marín.
Eva has gained experience by dancing in cultural festivals in her native country of Belgium and since 2011 she has appeared on many stages in Seville.
She has years of experience teaching flamenco dance and Sevillanas, regularly giving classes and intensive courses.
She is a dedicated teacher and enthusiast who knows how to positively motivate her students.  Her methodology is directed towards conscious learning and the development of a solid base in the art.
The most important part of her classes is to create a relaxed and trusting environment free from competitiveness, where the students feel safe and free to explore their own expressiveness.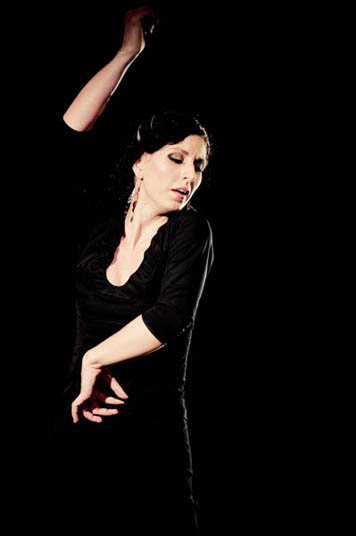 Sarah Marleen was born in 1980 in Liensfeld, Germany.
She began to study the 'art of movement' and 'expressive dance' from an early age, eventually, at the age of 17, beginning her study of Flamenco dance.
From 2002 to 2005 she studied under a scholarship to the Fundación Cristina Heeren de Arte Flamenco in Seville, receiving classes from such recognized teachers as Milagros Menjíbar, Manolo Soler, Rafael Campallo, Carmen Ledesma, and Asunción Pérez 'Choni'. Upon successfully completing her studies, she continued to expand upon her knowledge with intensive classes under Andrés Marín, Ursula López and Alicia Marquez among others.
From 2006 until 2008, she added to her repertoire as a dancer the study of the Franklin Method, obtaining the degree of Movement Pedagogue under the Franklin Method.
Apart from her work on the flamenco circuit in various tablaos and stages in Seville, Sarah Marleen has been a member of the Compañía Alma Flamenca with the Magalueñan dancer Antonio Arrebola since 2007.  Together with Raphaela Stern, in 2009, she created the Compañía Flamenca Mujería with which she has successfully produced concerts and tours.
Through SarahMarleenFlamenco, she has founded her own personal project as a soloist after taking maternity leave in 2013.
With the combination of the Franklin Method, the classes of Sarah Marleen are indeed a unique experience within the world of Flamenco and as such she is a highly sought-after teacher working throughout Europe as well as providing intensive courses in Seville.
Sarah Marleen is a dancer who unites elegance and force in her style.  Her delicate and feminine movements provide a sharp contrast to her temperament and expression.